Out of School Hours Care
The St Mary's College Out of School Hours Care Service has been implemented to provide a safe, caring, interactive and diverse service that is based on inclusivity, supporting and developing learning. The services aims to provide: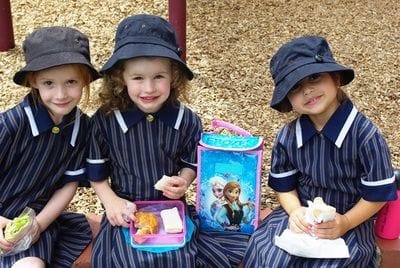 Quality care and recreation for school aged children
An environment where the children can play in a comfortable home-like atmosphere
A variety of activities appropriate to children's interests, age and developmental stages
An environment where the children feel they belong and can participate in the running of the programme
Hours of Operation
Out of School Hours Care operates from dismissal time to 6.00pm each school day.
When school finishes earlier than the normal dismissal time due to half day school closures, staff meetings, or for any other reason, the programme will operate from the earlier dismissal time.
The Out of School Hours Care service offers occasional, regular and everyday attendance options dependent on availability.
OSHC Policies
Delivery and Collection of Children
Other St Mary's College policies can be accessed on the Policies and Guidelines page via the Publications Menu.
For more details you can contact the Out of School Hours Care Programs Coordinator between 3pm - 6pm on 8216 5743, email via oshc@stmaryscollege.catholic.edu.au or contact the College Office on 8216 5700 between 8am and 4pm.