Welcome to St Mary's College, an R-12 all girls school in the Dominican tradition.
I was appointed as Principal to St Mary's College in Term 2, 2017. My career began in primary education, I have worked as a consultant across the catholic sector and taught in the university for six years. I have loved getting to know all that this place offers, please come and see for yourself on one of our school tours. On these occasions the students themselves will introduce you to all that we offer and you will have your own experience of encounter with the young women we strive to nurture.
Restorative Justice is integral to our community and underpins all we do and all we are. St Mary's College is a place where relationships come first in the awareness that all else is affected by the quality of how we see ourselves and those we are in community with.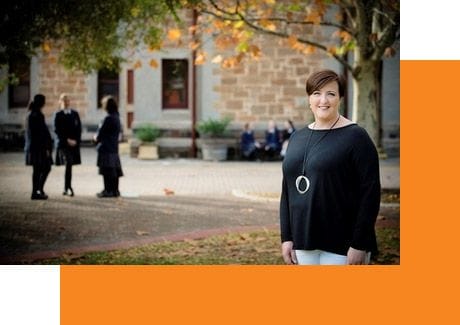 This community of 800 students enjoys small class sizes throughout our Junior, Middle and Senior sub-schools. Each sub-school has its own Director who heads the pastoral leadership of between 150-300 girls. Such a structure again enables the College to establish and maintain close relationships with both student and family.
Each year we call our community to examine the Dominican tradition of Veritas Truth through a different theme. The College theme for 2018: Truth seeking though dialogue, Let our hearts and minds be stretched open, is shown on the banner.
St Dominic's legacy to the Church is an Order that at its best faithfully lives its motto of Veritas (truth). St Dominic realised that the truth was not merely something that we know, but a way of living in community and relationship with others.
Principal
St Mary's College